Kazakonia is a solar system with 16 planets. The Kazakonian Empire rules it. The inhabitants are called Kazakonians. They are humanoids that are green, with fairly large eyes, and are about 5.9 feet (1.79832 meters) tall. They are like humans, resource consuming and warlike. Here is a list of some of its planets:
Helaria
Yuraxon II
Daigitus (Capital)
Veroxon
Nevaruia
Xaria
Armagetonia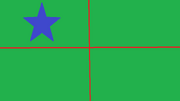 Ad blocker interference detected!
Wikia is a free-to-use site that makes money from advertising. We have a modified experience for viewers using ad blockers

Wikia is not accessible if you've made further modifications. Remove the custom ad blocker rule(s) and the page will load as expected.